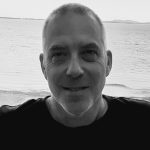 We don't know each other, not yet, but I can assure you of one thing.
And that is… I can help you.
I won't do the typical "about me" stuff because I know you don't want to read another back story of someone else's success that waffles on & on about self achievement.
That would be a terrible read.
What you want to know is… "How" I Can Help You ?
More importantly, "Will I be Worth Your Time?"
And you know what, for many of my readers, the answer to those questions might be a resounding No.
Here's why:
1. I can't help you get rich quickly.
Many people think "sell products on the Internet" equals "get rich quick".
I did! I was completely 100% guilty of that.
'Make easy money while you sleep …outsourced on autopilot.'
You see it all over the Internet.
However, this is not a quick road to riches.
2. Working on the Internet is HARD WORK.
Many think that working online is easy.
Sure, it's easy when it's all up and running and you have the right systems & processes in place. And yes, you can make money while you sleep.
However, it does take even more time to keep it all running.
So the point. If you're not prepared to commit to roughly ten times more effort than you're expecting, I'm not your guy.
Because I can't commit my time to someone who won't commit time of their own into getting results that will bring about positive change.
So if you're looking for "The Easy Way" – I can't help you.
Take a break to consider that, to let that sink in.
---
Oh You're Still Here? Good!
So, if your not scared of a little hard work and you understand it WILL take some time.
Then YES! I will be totally worth your time.
Why!
Because with a bit of help and careful planning I can show you how to build a thriving part time business that will grow to replace your 9-5 job.
I call it finding the thing and building your freedom machine.
Anything worthwhile is going to take hard work. There is usually never an easy road. This is because all the work is done upfront, while you still have a full time job.
It will take a "seemingly" long time before you get any financial reward, and quitting or giving up will be very easy.
Think of an author of a book. They have to spend a lot of time writing the book upfront, before they can sell it. But when it's finished, it can be re-sold an unlimited number of times.
Your efforts get to pay off for many years, long after all the hard work has been done.
Yes, it does require maintenance to keep it working.
But, just like the example of our author, they would be out and about doing book signing and interviews for the purpose of keeping the book sales going. This is putting in the hard work to keep it all going.
If you want to find out more, here's what you can expect from me.
Learn from my mistakes and get the "easier" path
Get actionable tips and tactics to build a growth engine
Use proven methods to build your business presence
Grow with added value like personal and expert advice
Go to my discussion blog and read some of the articles on my site.
If you like them, sign up for some of the Free Training and Information.
If that training helps you, consider upgrading to get access to premium content & exclusive plans to drive your journey further towards an automated & independent living online.
Pretty simple, right?
Go on, visit the homepage & stay as long as you like – there's plenty of value to take away with you.
Thanks for staying this far – but now… get busy!
B